Restore the more youthful you
What is dermal needling?
As we age the production of the fibroblast cells that stimulates the growth of the collagen and elastin diminishes, which will result in sagging of the skin, appearance of wrinkles, fine lines and loose skin.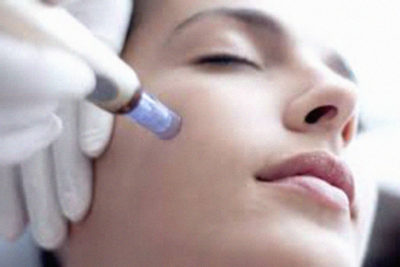 Dermal needling a method of collagen induction therapy, using the Dermapen4 the needling creates tiny micro-channels into the dermis which triggers the growth of fibroblast cells that will stimulate the production of collagen and elastin. Resulting in resurfacing, retexturizing and overall plumper and smoother-looking skin.
Dermal Needling is good for:
Your skin can be treated anywhere on your body, from hard to treat areas such as around the eyes/eyelids, earlobes, neck, lips, nose or larger surface areas such as neck and décolletage, stomach, breasts and legs for stretch mark treatment.
It can be used to treat: wrinkles, scarring, acne, rosacea, pigmentation, stretch marks
How does it work?
We numb your skin with anaesthetic cream 60mins prior to treatment. Your skin is then cleansed and the dermal needling performed.
How many treatments will I need?
This will depend on your skin and what your goals are. Generally, 6 treatments are required for anti-aging, scars etc. Response varies and it is difficult to predict individual outcomes (4-8 treatments)
What can I expect after Dermal needling treatment?
Your skin will be red and inflamed for about 24hrs, this will look and feel like sunburn.
What does it cost?
Each session will cost $350, this includes pre-treatment anaesthetic cream to make the treatment more comfortable. We also use top of the line post treatment solutions to penetrate the dermis and provide optimal dermal recovery. Post treatment there is either a soothing mask or LED treatment to ease symptoms and aid recovery.
Confidence in yourself starts with confidence in us